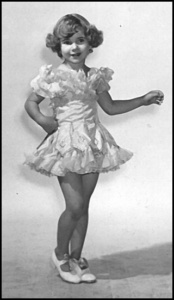 Through the years Darlene Austin paved her own path down Nashville's famed 16th Avenue. Her winding career is definitely a scenic trip with exciting twists and turns which made her a recognizable name in the music arena.
By the age of four, fate already had something in mind as her love of music began to surface. Raised on a small Kansas farm, she tuned her talent by singing old standard songs while her father played violin. She'll admit she was no doubt a tomboy though. Horses and softball got much of her youthful attention, but this pretty, pigtailed brunette also belonged to a tap and acrobat class that traveled her home state. While in high school, she sang in church, at community events and with local bands. As this sunflower blossomed, she remembers learning popular songs by spinning her Mom's old wind-up record player… and hiding the lyrics and poems she wrote in a locked diary, where she dared to envision a future with bright lights.
Darlene left home at 17 and turned a dream into an impressive career. She frequently surfaced on the pages of trade magazines, newspapers, television, worldwide airwaves and ballots, including a nomination and performance at the Academy of Country Music Awards in Hollywood for New Female Vocalist. All of her accolades and accomplishments are self-styled and unique as her off beat clothes and sultry silken voice.
Being a lead staff singer for many years on The Nashville Network (TNN), WSMV-TV (NBC) and WSM Radio opened the avenues to build her fan base. Among many syndicated shows, she also relished appearances on "Hee Haw" and the world famous "Grand Ole Opry."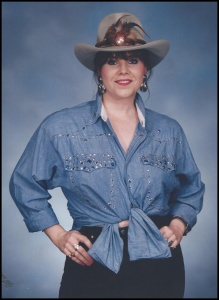 Fans have followed Austin's musical journey along an ever-changing road to self discovery. Along with years of extensive touring on the road, she garnered 5 nationally charted singles and 4 albums which helped carry her sound to the hungry public. She's received entry level nominations for Grammy Awards in categories of "Best Country Album" and "Album of the Year" and a European CMA nomination for "Female Indie Artist of the Year."
Austin's country background mixed with R & B gives her a true style all her own, which also blends into her songwriting. Darlene has been a staff songwriter for such worldwide publishing companies as BMG Music, Sony ATV Tree Music, and Cimarron River Songs. These firsthand experiences led to forming her own publishing companies, Vine Creek Music (ASCAP) and Many More Music (BMI).
She enjoyed crafting all the music for a comedy theater production called, "Hillbilly HotSpot." She created the name and wrote, sang and produced the theme song, plus compositions that are a variety of comedy, bluegrass, gospel and live dance. "Hillbilly HotSpot" is a live theater production orchestrated by BDS Productions.
Currently songwriting is her main focus. In 2021 fans can enjoy a new digital release and video of a song she wrote, produced and performed called (Where Do You Find) "A MAN LIKE THAT". Darlene Austin is a passionate, fun loving person who cares deeply for the music, friendships and memories she's gathered. The world continues to embrace Austin's creations and soulful country sound.