Singer/Songwriter Darlene Austin has had quite a musical journey and dealt with some rocks in the road along the way. Her new release "A MAN LIKE THAT" shows she still throws a punch as she validates her well deserved share of the spotlight.
By the age of 4, Darlene was tap dancing and singing her way into the heart of her Kansas community. She left the family farm at 17, and after performing on the road several years, she then turned the wheel toward Nashville, TN, where she still resides.
A dedicated dreamer, she cut through the dare of 16th Avenue to engrave her path into the musical arena. Darlene Austin first became a familiar name through her many years as a lead staff singer on radio and television shows such as The Ralph Emery Morning Show on NBC, the Waking Crew Radio Show on WSM, The Noon Show on NBC-TV, the syndicated Nashville Now Show on TNN, and guest appearances on Pop Goes The Country, the Grand Ole Opry and Hee Haw. Along with gathering prestigious awards, she enjoyed sharing the stage with other talented artists in concert and on many syndicated productions. Some of these TV shows are still in circulation with reruns on RFD-TV, CMT and YouTube.
As Austin filtered through the music business, she found herself writing more of the songs she performed. This garnered her writing contracts with publishers like BMG Music, Sony ATV/ Warner Bros and Cimarron River Songs. She later created her own publishing companies: Vine Creek Music and Many More Music. Many of the songs she wrote also rode proudly on her albums and have been recorded by other talented artists.
While Darlene's career was moving along in a busy fog of fun, she suddenly hit a "Y" in the road when her Mother, Mattie, had a heart attack leading to quadruple bypass surgery. This started years of traveling back and forth to Kansas to care for her Mother, which progressed to 24 hr in-home care. When Darlene's husband was diagnosed with stage IV throat cancer, she was then caring for her Mother and her husband. The loving choices she made during this time put her music in the shadows. When her Mother sadly passed, Austin said she'd never regret the extra time she'd spent with her during those years. Her husband was blessed to survive the cancer. But soon there was another urgent situation, as Darlene needed hip replacement surgery which generated other health issues. Life happens… while you're making other plans. But she kept her spirit.
The music industry isn't an arena you can easily cruise in and out of. Though the pain of these personal years might have sidetracked and blurred her path, she soon revived the songwriting passion she enjoyed. Darlene is as versatile in her writing as in her singing. She knows how to wrap her warm vocals around a traditional croon, or belt out a colorful country rocker. More recently she even tipped her toes into writing bluegrass when she penned the 13-song musical score for the theater show, "Hillbilly HotSpot," including the show title and theme song. Owner of BDS Productions, Doug Thompson (from Chapman, Kansas) created the concept and wrote the script for the show.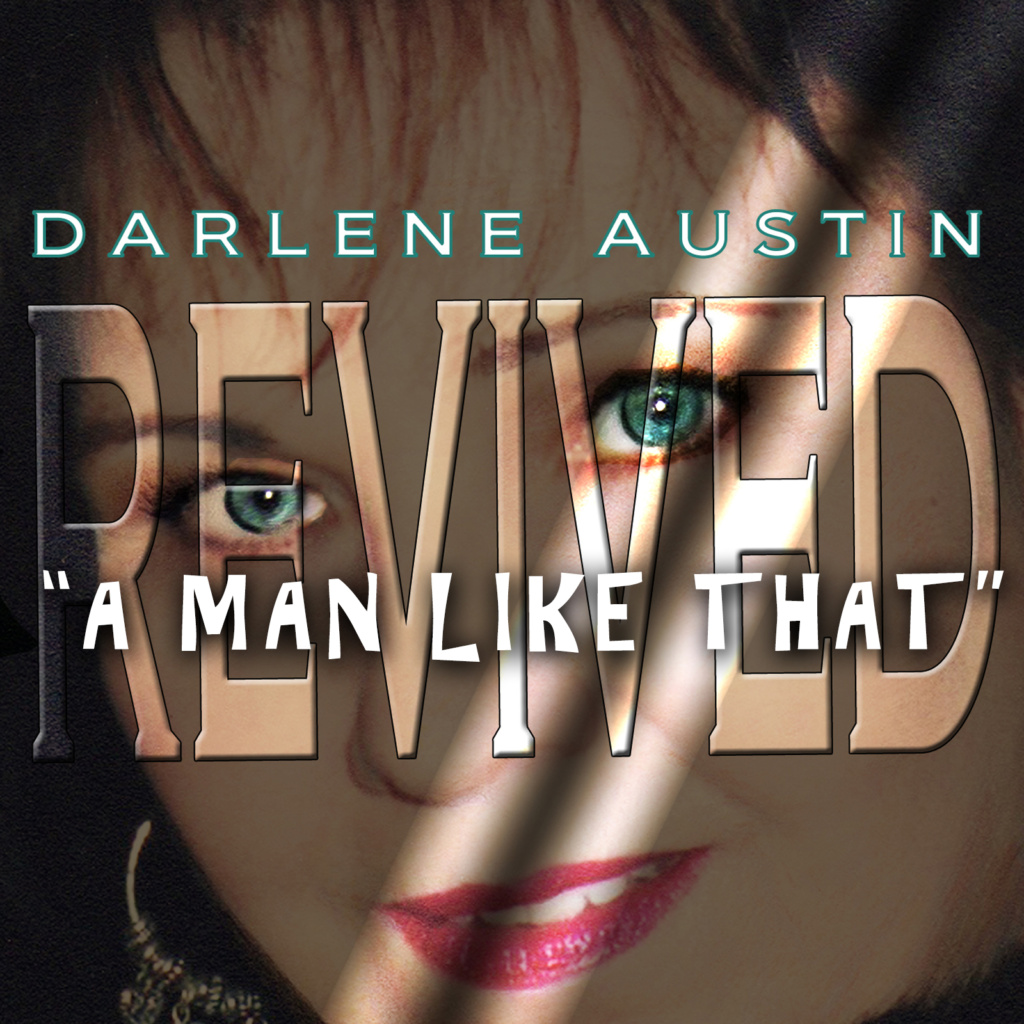 Austin's latest adventure is the DaMa digital/video release of a song she wrote, performed and produced, "(Where Do You Find) A MAN LIKE THAT."  The song is available for download at darleneaustin.com, iTunes, CD Baby, and most digital services. The delightful video of this fun female Anthem can be viewed at darleneaustin.com and YouTube. Because of the COVID-19 virus filming live wasn't possible, so this video story was created with playful commercial clips and photos by The Creative Services Company.
Austin now enjoys new projects at her own pace. She is very thankful for the many years of frenzied fun, memories, friends, and riding high on this harmonious highway. This latest quest shows how she still finds her joy in the journey.